Download Our Guide




to Tax-Deferred Exchanges
Our guide to tax-deferred exchanges will provide you with more information regarding 1031 exchanges and DST investments, including examples of eligible property types, the potential benefits for each type of investment, and investment eligibility requirements.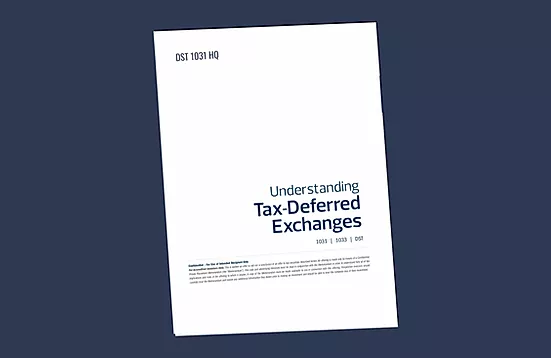 Get a Free Consultation
Interested in learning more about a 1031 Exchange or Delaware Statutory Trust investment? Our team of experienced advisors is ready and willing to answer all your questions and guide you through the process of your exchange from start to finish.
​
Contact us today for a free consultation on how you can defer your capital gain taxes, diversify your portfolio, and help preserve your capital.